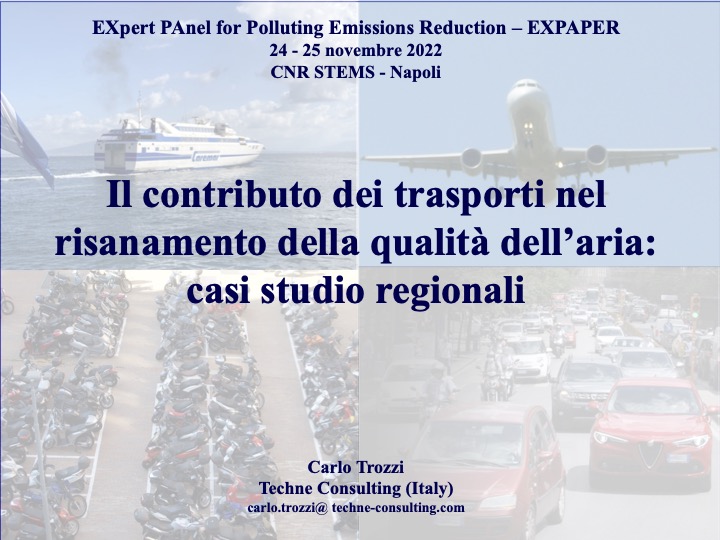 The meeting of the Expert Panel for Polluting Emissions Reduction was held in Naples on 24 and 25 November, with the aim of illustrating the knowledge and models on polluting emissions along the life cycle of vehicles and fuels, the actions and technologies for reduce them and funding opportunities for research and innovation projects in this broad sector.
The 2022 edition had as its main theme the "electric" revolution underway in the transport sector and its implications for the reduction of air pollution and its impacts on human health.
Our technical director Carlo Trozzi presented a work on  Il contributo dei trasporti nel risanamento della qualità dell'aria: casi studio regionali.